About Madhugiri City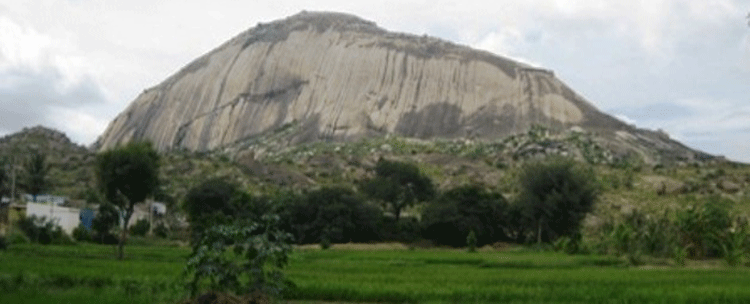 Madhugiri Fort is in the small town of Madhugiri in Tumkur district which is about 100 kms from Bangalore. The fort is situated on the steep slopes of the Madhugiri Hill, also known as MadhugiriBetta. The fort is an example of impressive architecture crafted in stone and is one of the most visited places near Madhugiri
History of the Fort – A Popular Tourist Place Near Madhugirii
The construction of the Madhugiri Fort was started around 1678 during the reign of Raja Heera Gowda of the Ganga Dynasty and was finally completed around 1740 AD. Further fortification was carried out by Hyder Ali, who added huge arches, watch towers and large circular granaries to the fort.
The Fort, one of the places near Madhugiri that attracts hundreds of tourists every year, was occupied by various rulers at different points of time. It was under the control of the British rulers for a short duration. During that time it was used by the British forces to jail the mutineers of the first uprising of India's Independence in 1857.
The fort derives its name Madhugiri from the Honeybee colonies that were abundant during those days towards the northern portion of the fort. There is a temple of Gopalakrishna at the top of the hill. Both the temple and the fort stand in a ruined condition today due to the poor maintenance of the area.
The climb to the fort is an interesting one. The steep slopes and the wind often make the ascent a challenge. Throughout the climb to the fort there are huge tanks used for the storage of rain water. The water tanks were built to harvest rainwater as it was not possible to supply water manually to the fort. The climb to the fort takes about 1 hour and 45 minutes.
How to Reach Madhugiri Fort
Take Bangalore –Tumkur Highway, cross Dobaspet and take a right turn below the Dobaspet flyover. Madhugiri is about 56 kms from the Dobaspet flyover.
Several KSRTC buses operate from Majestic, Bangalore platform 4 to Pavagada via Madhugiri. The buses are available at a frequency of around 15 minutes.