Prof.R.H.Dhalappa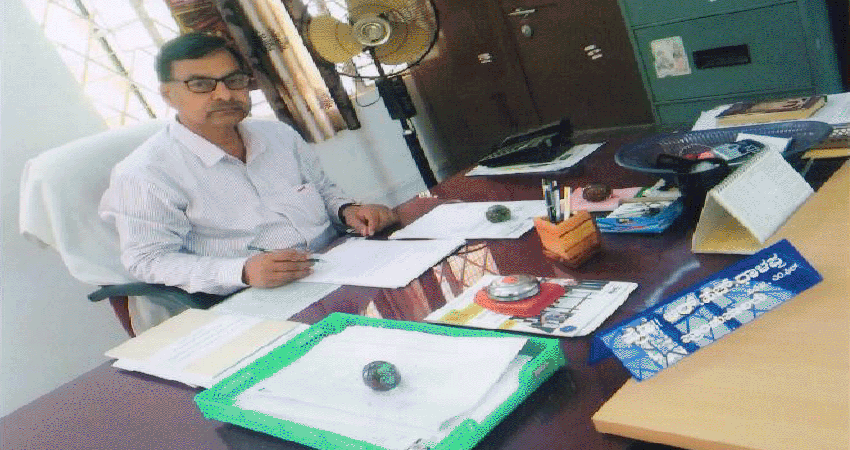 Dear students, Heartily welcome to all of you to the arena of Higher Education. Aristotle says "Education is an ornament in prosperity and a refuge in adversity means we are blessed with mental abilities and perception. Aristotle was a great philosopher and introduced the theory of image and action. The edifice of a strong society is transforming image or dreams into reality. This will be achieved through education. Our Institution is not just an overhead infrastructure but a sculptor.
We assume students are like rocks, which can be transformed into sculptures. Higher education is about nurturing character, enriching mind, enhancing knowledge and endeavour an experience that lasts long. We follow and authenticate theology of a Noble Laureate Rabindranath Tagore, that 'Teaching must be based upon students' needs, nature and environment.' The Management of our Institution gives benevolent support to provide quality sustained essential education. We have a culture of adapting new techniques to the flexible metamorphosis for a meaningful and self-motivating future to the poor and needy.
Highly qualified and dynamic faculty is enduring efforts to expose the students to overview new knowledge and gain insight into the future. We train and carve them to utilize the opportunities. We are passionate to provide value based education to inculcate a sense of Responsibility, Patriotism, Social awareness, developing leadership qualities and enhancing competitive spirit, so as to become an excellent and useful citizen of the 'NATION.'
"With Best wishes for a bright future"
Prof.R.H.Dhalappa
Principal
T V Venkataswamy First Grade College, Madhugiri